Machine Tools AG90-ER11/ER16/ER20/ER32/ER40 90 Degree CNC Angle Head Horizontal Milling Head Side Milling Head

Product Description
Precautions for using angle milling head
1. Check whether the weight of the angle milling head meets the weight requirements of the machine tool magazine. (If it does not meet the recommended manual installation angle milling head)
2. Check whether the tightening bolts are loose before the angle milling head needs to be processed after installation.
3. Check whether the positioning pin of the angle milling head fits tightly with the groove of the fixing block.
4. Check whether the limit pin is completely separated from the positioning ring before use.


Precautions for using angle milling head
5. Do not use the angle milling head for continuous processing for a long time. It is recommended to stop the machine for 5
minutes after processing for two hours to prevent the overheating of internal parts such as the internal shaft gear of the
angle head. (If you need to process for a long time without stopping, it is recommended to buy multiple angle milling heads
for replacement).
6. Need to inject a little lubricating grease with an oil gun every week to lubricate the gears.
7. Anti-rust treatment is required when the angle milling head is not used.
8. It is strictly forbidden to use a speed exceeding the maximum speed range of the angle milling head. Generally, the maximum
speed is within 70%, which can be used for a short time.

Precautions for using angle milling head
9. It is strictly forbidden to knock the angle milling head shell vigorously to prevent the damage of internal bearing gears and other parts.
10. When using the angle milling head, keep the input tool holder and output inner cone clean.
11. Bottom pad before installation. A cushion pad to prevent the angle milling head from falling and hurting people.
Product Photograph
Packing&Shipping
Aluminum plastic box packaging
Packaging :Aluminum plastic box or as clients' requirement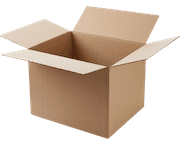 The outer packaging is repacked in a carton for multiple protection
Delivery time :Normally ready goods within 15days , Orders about 30days
Related Products
view more >>Frequently bought together
Company Introduction
Our main products
1. Tool Holders: ER Collets, Collets Chucks, Drill Chucks,etc;
2. Machine Accessories: Machine Vices, Dividing Head, Rotary Tables,etc;
3. Wood-working metals: Live Center, Clamping kits,Lathe Chucks;
4. Tool Bits: HSS Tool Bits, Taps, Tap Wrenches
SHANDONG SISHUI OLI MACHINE CO.,LTD
Add. : No.9 Quanxin Rd.,Sishui Economic Developing Zone,Sishui,Shandong,China
Contact : Joy (Ms.)
QQ : 2969473819
Wechat / Skype / Whatsapp : +86 19811854138
Website : www.olimachine.com
www.olimachine.cn
Tel : ++86-537-4252090 Fax: ++86-537-4255482
FAQ